25 / 08/ 2023
The Next-Gen Communication Platform is Here!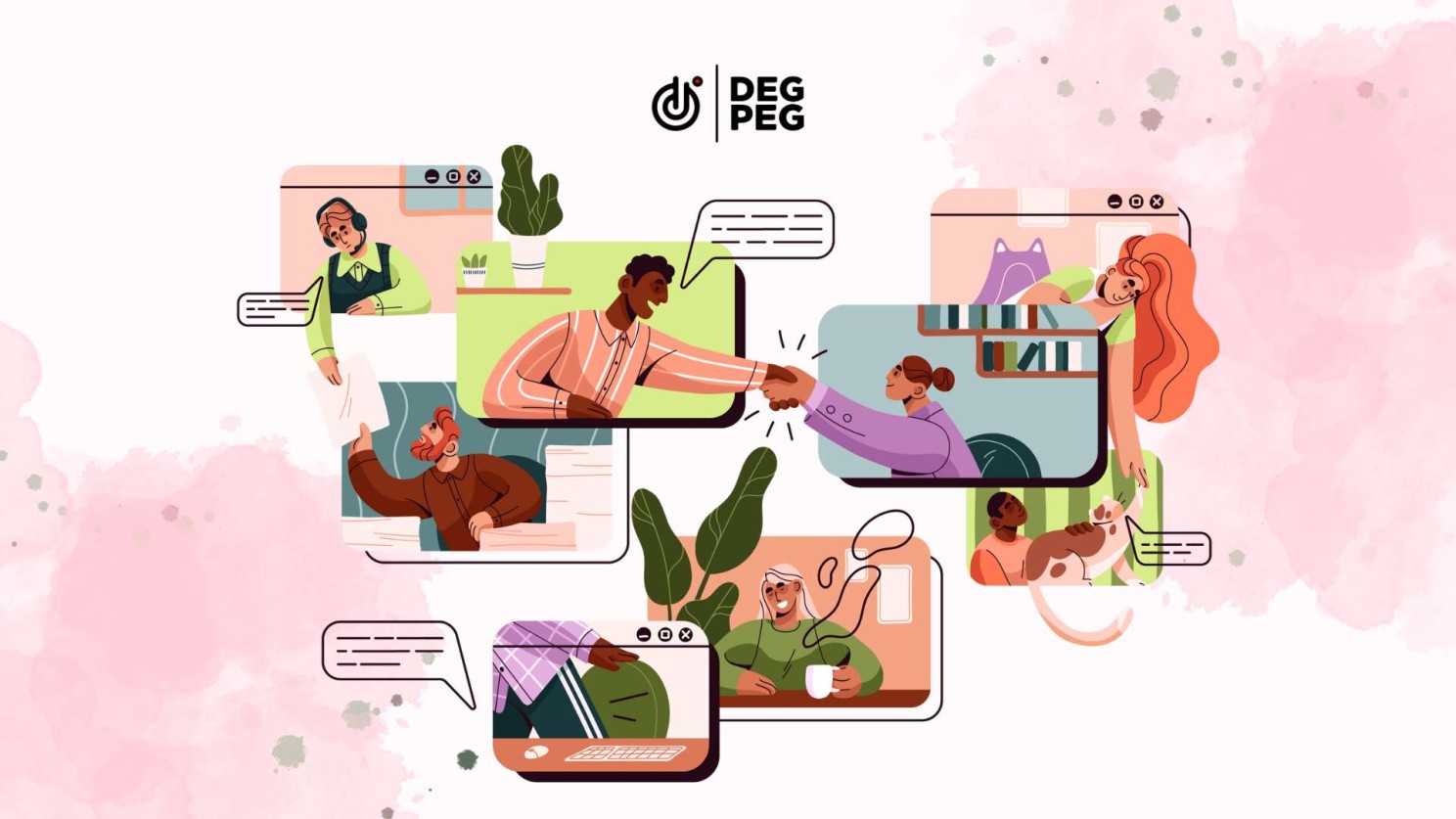 In today's time, content is King but communication is The Queen. If you are a business owner or a business decision-maker, it is very crucial to have the right form of communication channels implemented across all the platforms via which your customers reach you. With Degpeg's live communication platform, we're here to transform and elevate your customer support experience to a whole new level !
Live Communication Platform
At Degpeg, we've put in combined years of skills and expertise to build a video bot, which makes customer support communication seamless and effective. Degpeg is a B2C software that lets businesses connect with their customers in ways/channels more than one. It is the next generation communication platform in the real sense of the term.
With our video bot, your customers can conveniently do an audio-video call to your customer support team or business decision-makers, as against the traditional chat-only option, which makes communication difficult to interpret at times. This is not all! There's much more that you do out of this platform which we shall discuss in the upcoming sections. Degpeg's video bot is absolutely delightful, especially for the consumers, as they get 1:1 undivided attention from the support personnel and can get their concerns and queries addressed without any hassles.
How Does Degpeg's Video-Bot Work?
Once integrated in your web or app, Degpeg's live communication platform is ready to be used. It allows businesses to address pre-sales and post-sales enquiries with new and/or existing customers in no time. As a customer, you can choose if you wish to do an audio-only or audio-video call with the business/company. Once connected, the customer support team comes face-o-face on the call and communicates with you in the language you understand.
Compared to the traditional chat support, Degpeg's Live Communication Platform is a faster, more personal, and highly effective way for businesses to connect with their customers.
Live Communication Platform Features
Amplify Your Reach

With Degpeg, you can amplify your business' reach as with an increased user engagement rate, you are able to address more customer queries in a shorter span of time.

Call Routing

Call routing lets you pass on the call to members within the customer support team if a particular executive is busy/unable to attend the call. Thus, the waiting time for customers is reduced and the overall number of calls attended is increased.

Screen Sharing

Using this option, customers can share screens while on the call, whenever needed, making communication smoother.

Adding People On Call

As a business, you can Add Multiple People on the same Call, especially during escalation times, to enhance the customer communication experience and reduce wait times.

Call Recording

This feature lets you record every customer call and download the reports anytime, anywhere. You can then use these files to gather learnings and train your staff for an overall improved support service.

Chat Inbox

Along with an audio-video call, you also have an option to share links and other media on chat while on call. This way, businesses can save time in back-and-forth communication.

Triaging

With this feature, you can route the call to a specific agent for a specific location, especially in times when customers call businesses again and demand speaking to specific agents.

Tracking Location

You can also track your customer's location after dropping the call. This eases the pain to go location hunting, mainly for times when field agents are required to go on rounds/visits. This is a one-of-its-kind feature that is available only in Degpeg's live communication platform.

Live Integration on Web & App

Degpeg's video-bot seamlessly integrates with both web and app so you can make the most of all your digital marketing campaigns like email, notification, whatsapp, SMS etc.
Live Communication Platform Advantages
Most advanced technology used to develop the product
Seamlessly bridges the gap between online and office stores
Hassle-free integration without worrying about WebRTC frameworks and libraries
Conveniently connects offline business with online customers
Substantially decreases user acquisition cost
Enhances customer convenience by giving communication a personal touch
Lets you connect with your regional audience in the language they follow
Offers remote assistance for existing customers
Clearly increases operational efficiencies by tracking/monitoring offline staff or field agents
Increases conversion and boosts brand loyalty
Request A Demo
Experience our wholesome live communication platform if you're on the lookout to increase your conversion rates and decrease your operational costs.
More With US
Get in touch with us today of our product.
Request a Free Demo