11 / 07/ 2022
Proven Customer Retention Tactics That Work
Leads. Sales.
These are the goals that businesses thrive on.
But what about tending to the requirements of existing customers who believe in your brand?
Customer retention is often neglected by brands and businesses since acquiring new leads takes up a lot of time.
But did you know customer retention is extremely essential for your business? 65% of a company's business comes from existing customers. Not only that, loyal customers spend 67% more than new ones! Therefore it is far more important to work on customer retention tactics for your business.
Let's have a look at 4 such customer retention strategies that have given brands proven results.
1. Surprise them with a Surprise!
Customers love surprises. In fact, we all do - from surprise birthday parties to token gifts. So why not leave your audience with a surprise once in a while.
Surprises don't have to cost a fortune. The crux is to offer customers something of value that they will be able to use. For example, lots of book publishers send handwritten notes or gift tokens attached to their products. Something as simple as this makes a customer feel valued and special. Surprises motivate customers to stick to your brand and recommend it to others by word of mouth.

2. Trust building activities
All iconic brands are built through trust. Customers have been trusting those brands since ages. So how will you build trust with your customers?
There are only two parties to this. You and your customer. To retain new customers, it is very important you build trust. Communicating with reviews comes handy in such cases. Customers rely on reviews before testing any product or services. Infact, 83% of users are likely to recommend a brand they trust to others. Once the trust is built, your existing customers will promote your brand by word of mouth.
3. Create a brand loyalty program
While surprising your audiences is sure to bring spontaneous happiness, a planned loyalty program goes a long way in retaining customers. You can build a loyalty program based on the following categories.
Based on your core business goals: Whether you want to increase visits to your offline store or increase traffic on online website, brand loyalty program should be built with a specific purpose
Better rewards for valuable consumers: Consumers who have been purchasing from you since a long time, deserve valuable rewards. Create a loyalty program that long term customers can use with every purchase to keep them coming back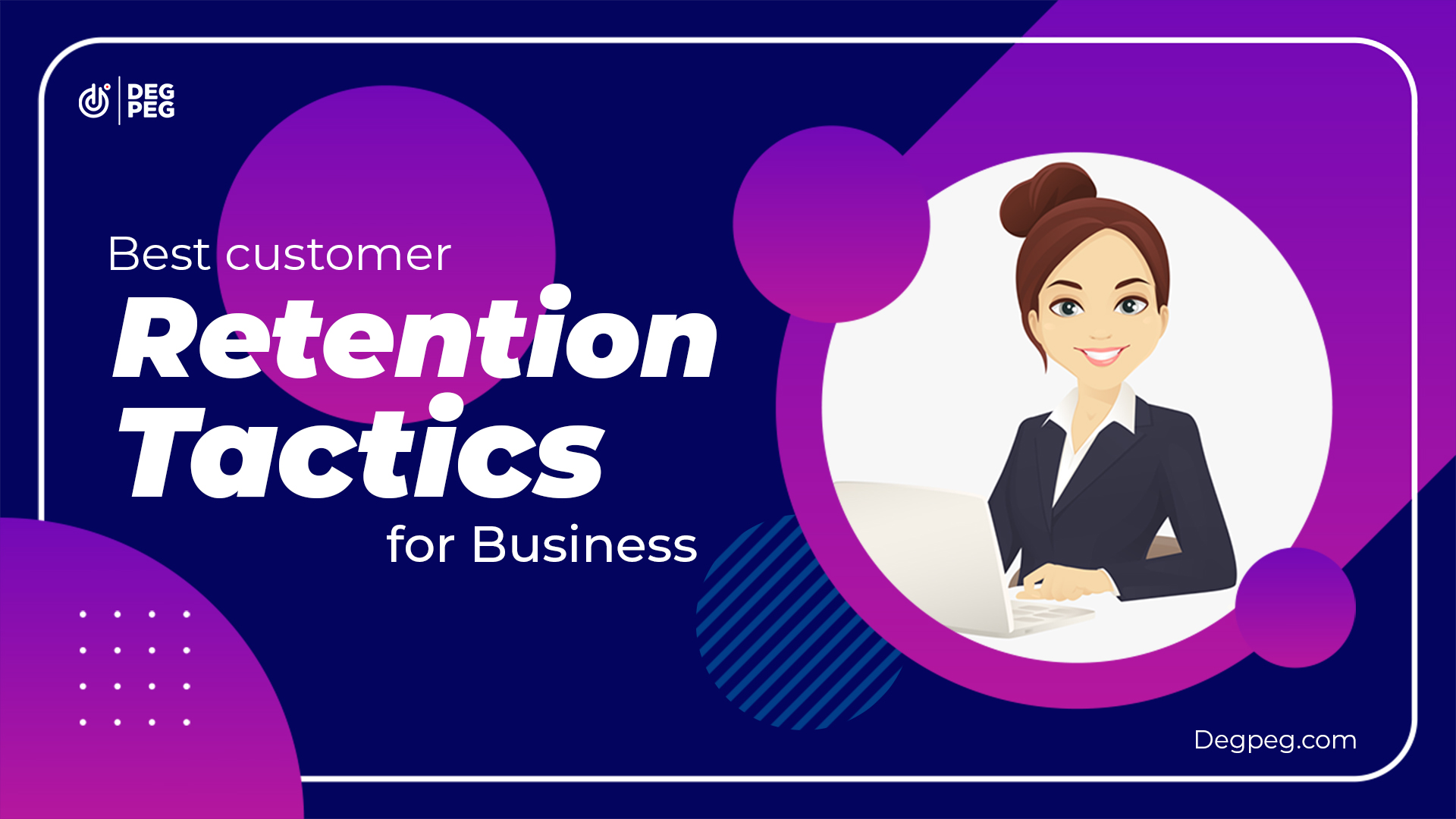 4. Make communication personalised
Instead of just writing the name of your customer on the Email subject line, use the data previously stored through marketing activities, to dig deeper. There are 2 kinds of personalised communication that you can explore -
Segmented offer - For segmented offers, customers are divided into several categories based on certain metrics. The metrics vary from company to company like distance, age group etc. Each user in the group is subject to the same communication and rewards. For example rewarding customers who live within 20 miles of your store.
Personalised offer - This is different for each customer. Personalised offers are curated based on the preferences and purchase history of an existing customer.
By implementing these customer retention strategies, you will be able to maintain your customer pool for the long run. For a more refined approach to retention, you can always resort to Degpeg live commerce to keep your existing audience in place!